Technical_Requirements_for_LOMA_Courses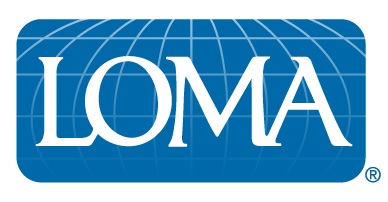 Starting with January 2017, the Institute of Financial Studies became a member of LOMA (Life Office Management Association), an international trade association for the insurance and financial services industry. For nearly 100 years, LOMA has been the trusted source for industry knowledge. LOMA objectivity allows it to collect and share data, provide reliable research and develop best practices.
LOMA serves nearly 1,200 insurance and financial services companies from over 80 countries around the world.
With LOMA membership, the Institute of Financial Studies will stay abreast of current industry trends, regulations, emerging technologies and best learning practices in the industry which will be shared with local market.
ISF has made a selection of LOMA online courses available on site Sections: Programs/Financial Courses/Insurance or Calendar/Courses.
These courses are online and may be completed within 6 months of enrollment. They are in English and can be accessed both from computers and mobile devices.
For registration and details you can contact us by mail at the address emilia.robu@isfin.ro or by phone at the numbers 021.230.51.20 / 0758.491.980.
LOMA Professional Designations: Fellow, Life Management Institute (FLMI) and Associate, Life Management Institute (ALMI)
The Fellow, Life Management Institute (FLMI) program is a 10-course professional designation program that provides an industry-specific business education in the context of the life insurance and annuity industry. Established in 1932, the FLMI program is the world's largest university-level education program in insurance and financial services.
Level I: Provides need-to-know information about insurance products and operations so employees quickly gain confidence, serve the customer effectively, and contribute to company success
ALMI: Provides job-relevant knowledge about the core insurance functions and strengthens business and financial acumen
FLMI: Teaches advanced insurance and financial concepts to build a deeper understanding of the insurance business
All courses leading to the ALMI are available in two formats – as a Highly Interactive Online course with integrated modularized exams, or as a Course Portal with a proctored end-of-course exam I*Star (Individually Scheduled Test and Results).
The upper level FLMI courses are only available in the Course Portal format with a proctored end-of-course exam I*Star (Individually Scheduled Test and Results).
The five-course ALMI program consists of:
LOMA 280 or LOMA 281
LOMA 290 or LOMA 291
LOMA 301 or LOMA 302
LOMA 307 or LOMA 308
LOMA 320 or LOMA 321
The five FLMI-level courses cover "big picture" business topics important to insurance professionals and managers. In general, these courses also cover quantitative and financial concepts in greater depth. LOMA recommends a course progression that begins with Level I followed by the ALMI level before enrolling in courses in the FLMI level.